Frequently Asked Questions
Q: What type of Payments do you accept ?
A: We accept Cash, Major Credit Cards, Debit and Delta Cab Gift Certificates as mode of payment.
---
Q: How many people can fit in a taxi?
A: Generally 4 people plus the driver but a van can hold 6 people and the driver.
---
Q. Can I make a Time Call ?
A. Yes, but make sure you leave yourself some extra time for appointments and airport trips. Taxi may be early, please do your best to be ready.
Delta Cab Members
Our Corporate or Personal Membership is a smart, cost-efficient and convenient way to take care of all of your local transportation needs. With our membership you can easily arrange transportation for clients and employees, take care of airport pick-ups and drop-offs or any other unique transportation needs your may have. It's also perfect to have during holiday seasons, company events or social gatherings, when employees need to work late or when clients or employees are traveling locally on your business.
To apply for a Corporate or Personal Account please download and print the appropriate form below. Then return the form to us by mail or fax to activate the account.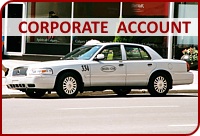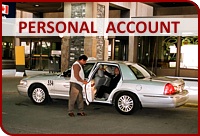 Click here to download the PDF form Click here to download the PDF form